Help support TWM with your purchase!
Bill Cummings Prints:
Capturing on canvas the life of a waterman growing up on Tilghman's Island.  Canvas Giclee prints currently available
Limited edition of 100 each.
To see any print in greater detail, please request an photo by emailing the museum at tilghmanheritage@msn.com
 Last One In Is A "Rotten Egg"
The Oyster Harvesters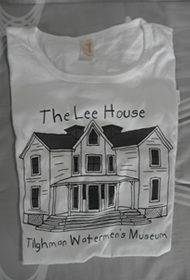 Lee House T-Shirt
Shirts come in S-M-L-XL. Please indicate sizes when making your purchase request.
Price: $19.00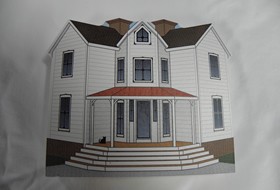 Cat's Meow Cutout Of The Lee House
Price: $24.00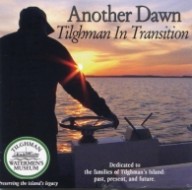 Another Dawn – Tilghman In Transition DVD
Produced by the Tilghman Watermen's Museum with world premiere on March 23, 2013, this film tells the story of this Island community adapting to a new reality while retaining its traditional values and distinctive character.
Price: $23.00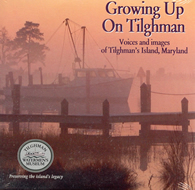 Growing Up On Tilghman DVD
Produced by the Tilghman Watermen
Price: $23.00

Making A Crab Dip Net
Tilghman native Wilson Roe guides us through the process of making the net used to catch crabs.
Price: $7.00 each

View Your Cart