The Lee House is open and ready to greet you…..Many thanks to all the members of the community who contributed to this effort with either their time or treasures or both.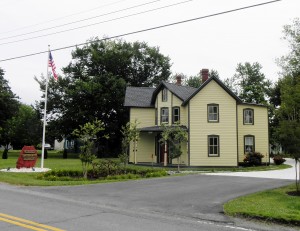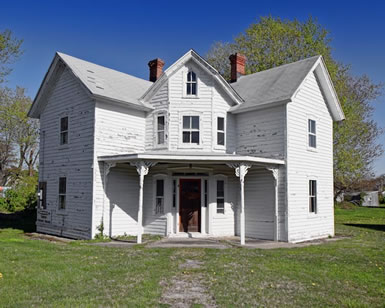 Lee House Background
The Lee House is one of five uniquely shaped "W" facade houses still on the island, an historic piece of the island's architecture as well as the history of the watermen. Unique to the island, the design was built between 1890 and 1900- twelve on Tilghman and two in Sherwood. Island locals say that the "W" design allows air to flow equally and continually throughout the house regardless of the direction it is blowing, a welcome feature in the days before air conditioning.
Named after its original owners, the Lee House has a long and colorful history. In the 1930's, the house was inherited by Leona Garvin Harrison who folded it into her operation of the Elms next door, using it as a boarding house for fishing parties. It closed as a boarding house in 1971 and has remained vacant ever since.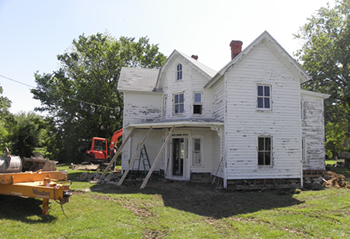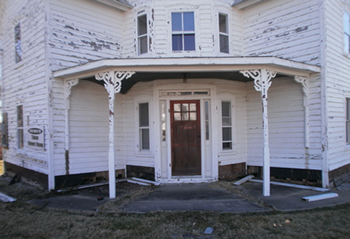 Realizing that its collections were rapidly outgrowing the walls of its present home, Tilghman's former barber shop, the Museum acquired the Lee House in 2010.
Renovations began spring 2012. First a complete concrete block foundation with an encapsulated crawl space was installed along with new sills. The two chimneys were taken down and reassembled as they originally built. Next the roof shingles were removed, any damaged roof sheeting replaced, and then reshingled with top quality 50 year material. Once the roof was completed, the siding was repaired and repainted.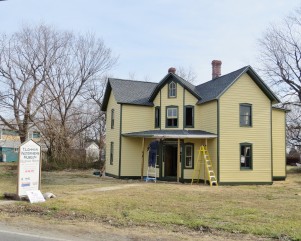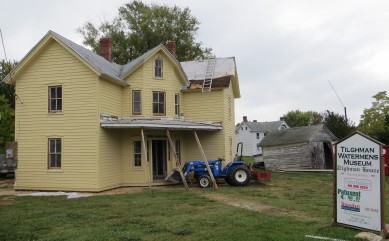 Lee House Article
The following article was written by Eastern Shore resident Kathi Ferguson.