The Lee House is open and ready to greet you…..Many thanks to all the members of the community who contributed to this effort with either their time or treasures or both.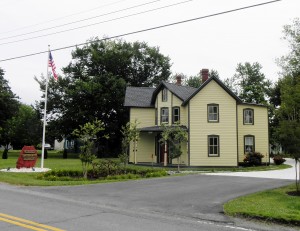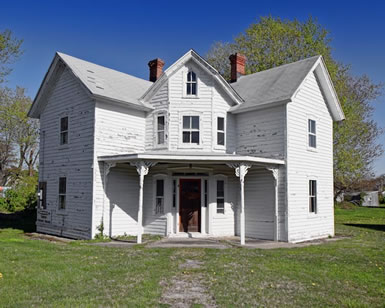 Lee House Background
The Lee House is one of 13 unique "W"  houses built ca. 1890-1900 on Tilghman Island and in Sherwood. Seven survive, but only two remain in their unmodernized condition.  This is the first, and in all likelihood the only one, that will be publicly-accessible in near original condition.
Named for the first residents, the house remained in that family until the 1930's.  It was then inherited by Leona Garvin Harrison, and became part of the "Elms", a very popular and successful fishing party resort. "Miss Leona," an island grande dame, ran the resort and used the Lee House for overflow guests.  This use continued until 1971, and in 1984 the house passed into the Walton family.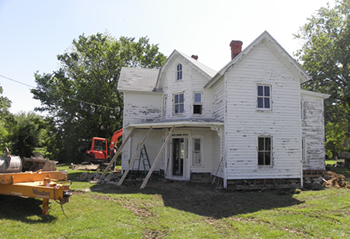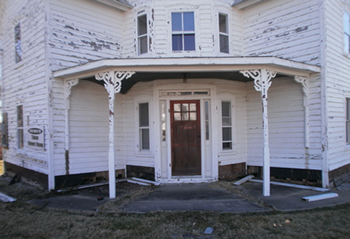 The house then stood vacant until purchased by the museum in 2010. Despite the long vacancy, the structure was sound and required minimal repairs. Renovations included a new foundation, replacement of the old lath and plaster with drywall, modern electrical systems, geothermal heating and cooling , and Americans with Disabilities compliant features.
Restoration of the Lee House was made possible through the generous support of the Mid-Shore Community Foundation, The Bartus Trew Fund of the National Trust, the people of Tilghman Island and Talbot County, and our many friends from across the country.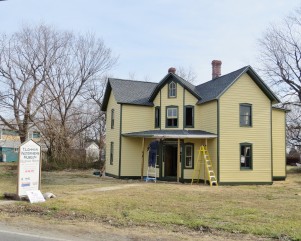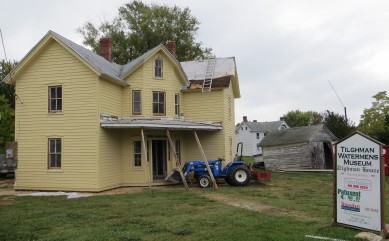 Lee House Article
The following article was written by Eastern Shore resident Kathi Ferguson.
http://www.whatsupmag.com/2016/09/14/121807/shaping-history-the-past-and-future-of-a-tilghman-island-w-house